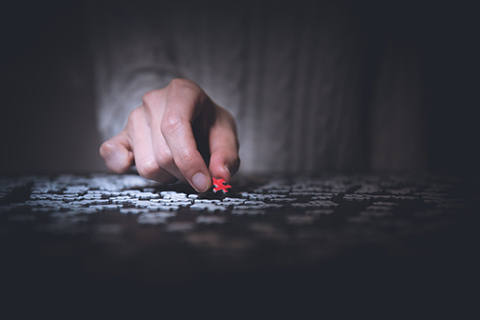 My Passion
Did you know that businesses lose 5% of their revenue to fraud? I am a forensic accountant and my passion is helping organizations that have been embezzled from by their "trusted" employees. I help them through the process and I help them keep it from happening again.
I am very passionate about what I do. I want to raise fraud awareness, follow the money and make sense of the numbers for those who do not enjoy numbers and details.
Why?
Many years ago I worked on a large contractor fraud case where the fraudsters took people's money instead of building barns. One victim needed a loafing shed built for her old, sick horse that she had grown up with. She met with the fraudster in the Spring to get an estimate. The structure would cost $1,500. She saved all Summer and paid a down payment of $900 in the Fall. No structure was ever built. That $900 might not be a lot of money to some people, but it was everything to her. No one should ever have to suffer a loss of money or trust. This is why I am very passionate about fighting fraud. I use my unique skills to help people like you.
About Robyn
Robyn formerly worked as a forensic accountant in Colorado's 4th Judicial District Attorney's office located in Colorado Springs, Colorado where she worked on over 40 criminal investigations. Her 25 + years of experience in accounting includes audit, tax, and accounting services for government entities and privately held business entities in a range of industries. She has over 9 years of experience as a forensic accountant.
Robyn holds the Certified Fraud Examiner (CFE) and Certified Public Accountant (CPA) credentials as well as earning the Forensic Accounting Certificate from the American Institute of Certified Public Accountants. She is a winner of the 2015 and 2017 Association of Certified Fraud Examiners Distinguished Achievement Awards. She was also awarded the 2021 Civilian Achievement Award by the El Paso County Sheriff's Office in Colorado.
Robyn is a member of the Association of Certified Fraud Examiners and the El Paso County Bar Association.  She is also the treasurer for the Colorado Chapter of the Association of Certified Fraud Examiners.  Robyn formerly served on the Association of Certified Fraud Examiners Global Chapter Leader Committee in 2017 and 2018.  And she is a former president of the Colorado Springs Chapter of the Association of Certified Fraud Examiners.
Podcasts
Robyn has been a guest on several great podcasts. They are showcased here for you. I'll update this page as new podcasts are published.